Aaron Ray Rocks For Girls Rocks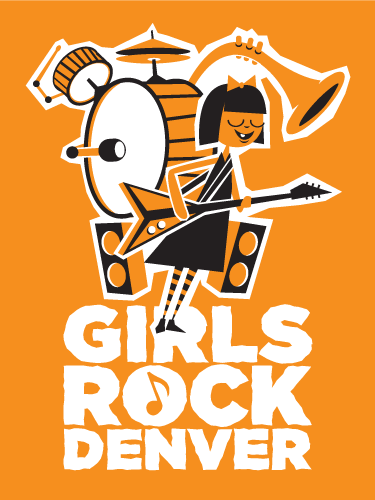 Aaron Ray had a vision of the future. He saw his new baby daughter rocking it like her papa >> and so was born the newest Icons of Optimism sticker for Girls Rock Denver. Go see everything Aaron touches cause it's gold.

The back of each sticker is printed with artist and org info. Each org has to sum their hard work, sleepless nights and mission up in just one sentence. My new fav – "Girls Rocks Denver supports girls by putting instruments in their hands.". Damn, even the way they talk rocks!
Share This!
Monday, November 8th, 2010. Filed under:
News