SEA PDX SFO LAX NYC
ATL AUS DIA BOS ORD
Electricbaby is enlisting 30 stand-out graphic artists to create sticker art for 30 of our favorite non-profits in 10 US cities. In addition, we're calling for 10 city coordinators to organize and hype the project in each city. Artists create a sticker for 1 non-profit in their city, non-profits get hooked up and city coordinators represent. Got skills? Join us!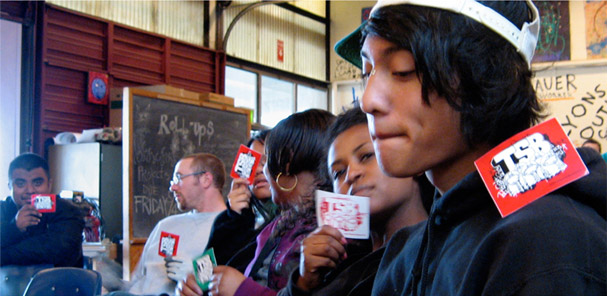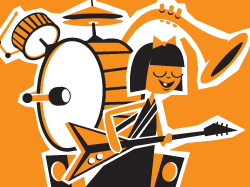 Aaron Ray
had a vision of the future. He saw his new baby daughter rocking it like her papa >> and so was born the newest Icons of Optimism sticker for
Girls Rock Denver
. Go see everything Aaron touches cause it's gold.
The back of each sticker is printed with artist and org info. Each org has to sum their hard work, sleepless nights and mission up in just one sentence. My new fav - "Girls Rocks Denver supports girls by putting instruments in their hands.". Damn, even the way they talk rocks!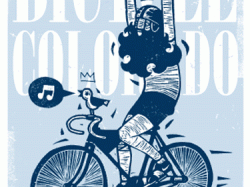 John Fellows
don't play. John wasted no time in hooking with Paul Cavalieri over at
Bicycle Colorado
to 'crank' on sticker art that pedal heads everywhere will love. John's punkletic linoleum cutout style has got us shaving our legs and customizing our fixies! Thanks John and thanks Bicycle Colorado.
The Food Project and NickZ's sticker art got some Boston approval from HipHop legend
Mr Lif
. Thanks to Lif for activating in our ears from way back to get off our butts and make it happen.